Notification of Acceptance: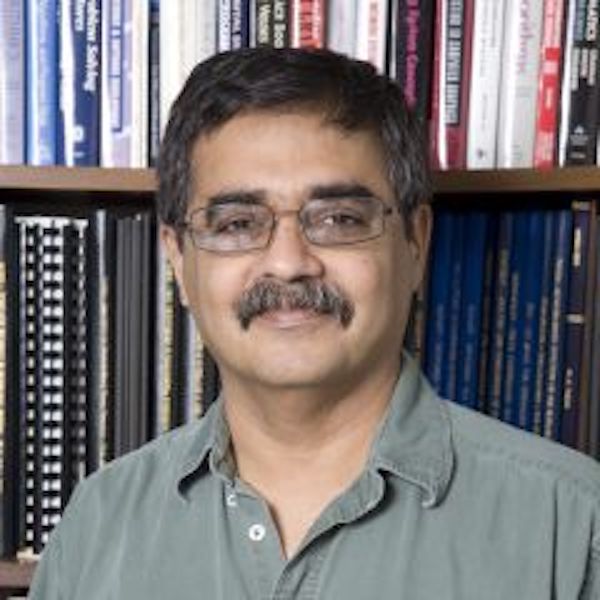 Nasir Memon is a professor in the Department of Computer Science and Engineering at New York University (NYU) Tandon School of Engineering . He is one of the founding members of the Center for Cyber Security (CCS), a collaborative initiative of multiple schools within NYU including NYU - Law. His research interests include digital forensics, biometrics, data compression, network security and security and human behavior. Memon earned a Bachelor of Engineering in Chemical Engineering and a Master of Science in Mathematics from Birla Institute of Technology and Science (BITS) in Pilani, India. He received a Master of Science in Computer Science and a PhD in Computer Science from the University of Nebraska. He has published over 250 articles in journals and conference proceedings and holds a dozen patents in image compression and security. He has won several awards including the Jacobs Excellence in Education award and several best paper awards. He has been on the editorial boards of several journals and was the Editor‐In‐Chief of Transactions on Information Security and Forensics. He is an IEEE Fellow, an SPIE Fellow and was a distinguished lecturer of the IEEE Signal Processing Society.
---
Title: A Survey of Critical Applications for AI
Speaker: Edward Colbert
Abstract: The ubiquity of artificial intelligence and embedded machine learning algorithms in our environment is undoubtedly increasing at an exponential rate, regardless of whether we are early adopters of new technology, or "old-fashioned." However, an understanding of how automated devices and processes can be secured against an increasing number of attack vectors is lacking at an alarming rate. As such, it is important to understand how this asymmetry affects the safety and security of important functions and processes in our society. In this presentation, I will review current methods and techniques for specific technical applications in a sample of critical domains, and offer some suggestions for mitigating the growing asymmetry in their security.
Biography: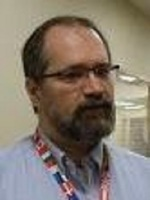 Dr. Edward Colbert is a research professor and the director of the Intelligent Systems Laboratory (ISL) at the Virginia Tech Hume Center for National Security and Technology in Arlington, VA. The Hume Center ISL specializes in cyber-security, artificial intelligence, and machine-learning problems for academic, industry and government sponsors. Previous to working at Virginia Tech, Dr. Colbert led security research on methods for defending Army and DoD cyber-physical control systems and Internet of Things (IoT) in the Network Science Division at the US Army Research Laboratory (ARL) in Adelphi, MD. He also managed the ARL Cybersecurity Collaborative Research Alliance (CRA), which is a consortium of professors, senior researchers and graduate students from eight academic and industry organizations, ARL and other Army R&D organizations. Previous to working at ARL, Dr. Colbert led research and development efforts for ICF International, the Department of Defense, Verizon, and the Johns Hopkins University Applied Physics Laboratory on topics including RF/wireless communications, mobility, reverse engineering, network testbed development, RF/cyber field testing, IPv6 and telecommunications. Dr. Colbert received the Bachelor of Science degree in Engineering Physics from the University of Illinois (1987), the Master of Science in Physics from the University of Illinois (1988), the Master of Science in Astronomy from the University of Maryland (1993), and the Ph.D. in Astronomy from the University of Maryland (1997). Dr. Colbert is currently advising Ph.D. students from Virginia Tech and Catholic University. Dr. Colbert has over 60 publications in conferences and refereed journals and is chief editor of the book entitled "Cyber Security of SCADA and Other Industrial Control Systems" (Springer, 2016)
---
Title: Game Theory for Cyber-Physical System Security and Resilience
Speaker: Quanyan Zhu
Abstract: Advanced Persistent Threats (APTs) have recently emerged as a significant security challenge for Cyber- Physical Systems (CPSs) due to APTs' stealthy, dynamic and adaptive nature. This talk introduces the game theory as a modeling and design framework for cyber-physical system security and resilience. The long-term interactions between an attacker and a defender can be modeled by dynamic games of incomplete information, where each player has his own private information unknown to the other. Both players act strategically according to their beliefs which are formed by multistage observation and learning. This talk will present methods to develop game-theoretic defense and use the case studies of industrial control systems and critical infrastructures to demonstrate how game-theoretic design of proactive defense-in-depth strategies can protect the system from advanced persistent threats and enhance the resilience of the attacks.
Biography: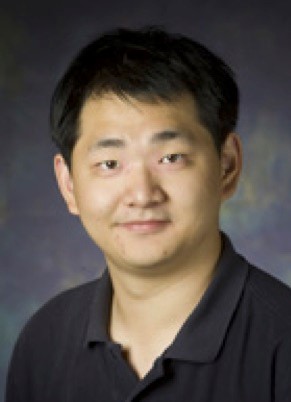 Dr. Quanyan Zhu received B. Eng. in Honors Electrical Engineering with distinction from McGill University in 2006, M.A.Sc. from University of Toronto in 2008, and Ph.D. from the University of Illinois at Urbana-Champaign (UIUC) in 2013. After stints at Princeton University, he is currently an assistant professor at the Department of Electrical and Computer Engineering, New York University. He is a recipient of many awards including NSF CAREER Award, NYU Goddard Junior Faculty Fellowship, NSERC Postdoctoral Fellowship (PDF), NSERC Canada Graduate Scholarship (CGS), and Mavis Future Faculty Fellowships. He spearheaded and chaired INFOCOM Workshop on Communications and Control on Smart Energy Systems (CCSES), and Midwest Workshop on Control and Game Theory (WCGT). His current research interests include resilient and secure interdependent critical infrastructures, Internet of Things, cyber-physical systems, game theory, machine learning, network optimization and control. He is a recipient of best paper awards at 5th International Conference on Resilient Control Systems and 18th International Conference on Information Fusion. He has served as the general chair of the 7th Conference on Decision and Game Theory for Security (GameSec) in 2016, the 9th International Conference on NETwork Games, COntrol and OPtimisation (NETGCOOP) in 2018.
---
Title: Privacy-preserving content-based image retrieval
Speaker: Zhihua Xia
Biography: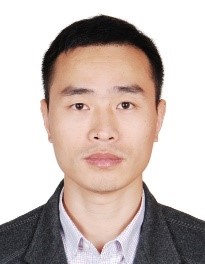 Zhihua Xia received his Ph.D. degree at Hunan University in 2011. He was a visiting scholar at New Jersey Institute of Technology in 2015 and a visiting professor at Sungkyunkwan University in 2016. He is currently a professor at Nanjing University of Information Science and Technology. His research interests are the digital forensics and privacy-preserving image processing, with particular reference to the fingerprint liveness detection, privacy-preserving image retrieval, privacy-preserving image feature extraction, watermarking in encrypted domain, etc. He has published over 50 papers and holds one patent about the fingerprint liveness detection. His researches on privacy-preserving image retrieval have drawn lots of attention. One of the papers in this field has been cited more than 800 times, and three of his papers become the ESI highly cited papers. He is a managing editor of International Journal of Arts and Technology and International Journal of Autonomous and Adaptive Communications Systems and a guest editor of Journal of information security and applications. He was a workshop chair in ICCCS 2018 and a TCP chair of ICAIS2019.
---
Title: Automated Interview Generation Using Deep Learning on Unstructured Text
Speaker: Tom Masino and Elie Naufal
Abstract: An efficient technique for creating interview bots from unstructured text is developed, in which the bot determines an individual's understanding of the ontologies mined from the text. The technique was used to identify an individual's knowledge of products and services of publicly traded companies even though they may not know about the specific corporate entities themselves. To build the interview bot they implemented standard text cleansing processes before 1) applying Named Entity Recognition to identify subject matter, 2) extracting intent phrases using various forms of Dialogue Act Recognition and both Bayesian and non-Bayesian Semantic Analysis, and 3) cataloging ontologies based on our deep learning LSTM models as well as a non-neural network Hidden Markov Model.
Biography: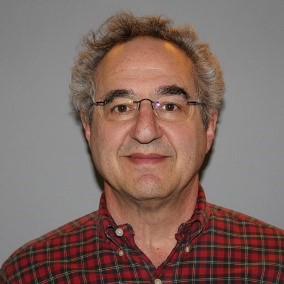 Dr. Tom Masino received his B.A. degree in Biological Sciences from the University of Delaware, USA, in 1981, and the Ph.D degree in Neurobiology from the University of Chicago, USA, in 1987. From 1987 to 1989, he was a Postdoctoral Fellow in the Department of Neurobiology, Stanford University, USA. From 1989 to 1993, he received a NIH Grant, and worked as a Researcher. Dr. Masino has rich industry experiences. From 1992 to 1995, he was a Principal in the Logicstream. From 1996 to 2008, he was the Chief Executive Officer, and Founder of the Netmosphere. From 1998 to 2003, he was the Chief Technology Officer, and Founder, of the Intravation. From 2003 to 2010, he was a Senior Quantitative Strategist in the Infinium Securities, LLC. From 2010 to 2013 he was a Chief Data Scientist, and Analytics Group Lead in the Integral Development Corp. From 2013 to 2014, he was a Director of Optimization in the Groupon. From 2013 to 2017, he was a Principal in the Applied Deep Learning, LLC. Currently, he is a Director in the TradeWeb, LLC. His working field includes Data Science & Machine Learning, Big Data, Data Engineering, and Software Development.
Elie Naufal has been running investment strategies in hedge funds for 20 years. He managed multi-strategies funds with over $500 million in assets. Versed in machine learning and neural networks, he currently leads modeling at Applied Deep Learning LLC. He received his M.S. degree in Operation Research from the Columbia University, USA.
More keynote speakers are to be updated.